While the Center uses phone consultation supplemented by videotapes as well as the internet chat room, by far the most effective modality for distance consultation is the use of videoconferencing – known as videoconferencing oversight (vco) -- with schools, clinics and families concerned with children on the autism spectrum. In the following we describe the videoconferencing oversight (vco) program in some detail. Those interested in feedback about the Center's Distance Consultation at various sites, should contact Dr. Arnold Miller by e-mail ArnMill@aol.com.
What is LCDC's Video Conferencing Oversight Program?
The Video Conferencing Oversight (VCO) Program provides direct support to parents, teachers and clinicians who wish to implement LCDC's cognitive-developmental systems approach, known as the Miller Method™, in their home, school or clinic. The VCO links the LCDC consultant via a video conferencing system to the remote site so that participants can see and hear each other. The beauty of VCO is that it allows the LCDC consultant to participate in the treatment or education of a developmentally-delayed or disordered child and suggest more effective interventions to parents, teachers or clinicians.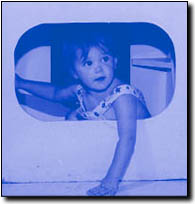 LCDC's Experience with Video Conferencing Oversights
Beginning fifteen years ago with regular telephone conversations supplemented by videotapes with schools and families remote from the Center, the program evolved into video conferencing as the technology became available. Today, LCDC has or has had VCO arrangements with over 20 schools, clinics and families in the USA and in Canada. Most of these arrangements are for two, one-hour sessions per week. VCOs have proven their value and been cost effective for school systems with growing populations of developmentally disabled children and limited staff resources.
"Thisprogram has connected us with a dream we never thought would come true. We had very high expectations for video conferencing with LCDC and all of our expectations have been surpassed. It has connected us with a world beyond our reach. Gains, growth and development have been great for each child. We are seeing results from Miller Method strategies that amazes us on a weekly basis!"
Connie Gale, Principal
All Saints School, Ontario, Canada
"Video Conferencing has been a wonderful educational tool for staff and parents using the Miller Method. It provides immediate feedback and allows us to tap into Dr. Miller's years of experience working with children with Autism."
Dr. Margaret Quell, Director
Broadmoor School
Mentor, Ohio
"The VCO program has helped our son Adam enormously. Having the LCDC partner directly interacting in our therapy session makes a world of difference ... he can see what Adam is doing and make suggestions as we are working together."
Sherry Hoty, Parent
Vermillion, Ohio
"Accessing Dr. Miller's expertise through video conferencing has been extremely valuable for the clients and the families that I work with in my private practice. His experienced eyes continually gauge the interacting components of the work: child, parents, therapist, goals, procedures, activities and progress over time. Dr. Miller makes suggestions while our activities are underway and gains immediate feedback on the child and team interaction.
Dr. Miller's cogent comments always convey respect for the work being done and offer a vision of what needs to happen next. During each video conference session, Dr. Miller readily shares specific strategies and procedures designed to advance the child and team's progress. My own growth as an interventionist has been accelerated by video conferencing oversight from the Language and Cognitive Development Center.""
Sue Henry
Miller Method Therapist
London, Ontario, Canada
LCDC is currently using VCOs -- after the 4-day training program at the LCDC Boston site -- to certify teachers and therapists in the Miller Method™. Teachers and therapists-in-training learn to work with children on LCDC's elevated structures, where to stand, how to "narrate" what the child is doing, how to orient and engage the child, to cope with tantrums, to elicit communication, and to teach reading and writing and work with numbers.
VCO sessions are organized in different ways: A teacher may request help with a child's tantrum behavior or with the use of LCDC's Symbol Accentuation Reading Program; an occupational therapist may seek consultation about using the Elevated Square; a speech and language therapist may seek consultation about using LCDC's Sign and Spoken Language Program; a parent may want consultation to help generalize her child's new language. At the end of a VCO session, the parent, teacher or clinician reviews the session face to face with the LCDC consultant and helps plan for the next session. At some sites, one session each month is devoted to a group VCO session in which parents and therapists discuss a child's status and help modify the program so that it is more likely to advance a particular child's development.
Establishing Video Conferencing with LCDC
To setup video conferencing there must be a video conferencing system at the remote site that is compatible with the system used at LCDC. Video conferencing systems may consist of a computer with a Pentium chip and a special video conferencing card or a device called a codec which does not require a computer and projects images through a television monitor. At both sites there must be ISDN telephone lines capable of transmitting and receiving both audio and visual signals set up at both sites. A camera and microphone at the remote site transmits audio and visual signals related to a therapy session through the ISDN phone lines to LCDC. At LCDC a camera and microphone picks up the consultant's image and voice and transmits it through computer or codec to the remote site where it is transferred either to the computer monitor or to a television monitor.
Not all systems are compatible with each other. For information about compatible systems at dramatically reduced prices, contact Professor Bruce Auerbach, parent of a special child, who has volunteered to help other parents, schools and clinics get started with the Miller Method via videoconferencing. Professor Auerbach can be reached at DrBruce@comcast.net or at his college (610) 970-4736.
ISDN Telephone Lines
The video conferencing system requires specially prepared ISDN phone lines designed to transmit audio-visual information. These lines can be installed by your local telephone company and are available in most cities and towns. Professor Auerbach can guide you in this area as well.
Transmission Costs
These vary depending on the distance between the remote site and LCDC and the number of ISDN lines involved. Contact your local telephone company to determine transmission costs in your region.
Video Conference Oversight Costs
Typical VCO contracts are for two, one-hour sessions per week -- or an average of 8 sessions per month for $2000 paid in advance of each month's service. Transmission costs are not included in this fee and are paid for by the remote site which initiates the call. LCDC also contracts for four, one-hour sessions per month for $1000.
For Further Information:
Interested parties may contact Dr. Paul Callahan, at (800) 218-5232 or (617) 965-0045 to obtain more information about the VCO program or any of LCDC's other programs.
LCDC's mailing address is:
Language and Cognitive Development Center, Inc.
154 Wells Avenue, Suite 5
Newton, MA 02459