To qualify for certification as a Miller Method® Specialist a professional must meet criteria related to their discipline, participation in 4-day training workshops at LCDC, hours of supervision, cases covered and written examination.

Professional Discipline: Clinical and/developmental psychologists, pediatric nurses, occupational therapists, physical therapists, psychiatrists, social workers, special educators, speech and language pathologists are appropriate candidates for training and certification.

Four Day Miller Method® Workshops: Participation in the Basic Four-Day Miller Method® Workshop is mandatory; currently, participation in the Advanced Four- Day Miller Method® Workshop is optional -- although recommended.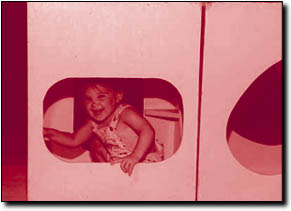 Supervision: A total of 50 weeks of supervision (1 hour per week) is required unless the advanced workshop is taken. Supervision may be taken either at LCDC, via videoconferencing oversight (VCO) or via teleconferencing oversight (TCO) supplemented by monthly analysis of videotapes.
Cases: Each trainee selects 3 children -- two non-verbal and one limited verbal with autism or PDD or severe communication disorder -- as the group on which they will be supervised. On a quarterly basis copies of notes on each child are sent to their supervisor. In the course of the year, each trainee conducts an Umwelt Assessment on each child, works out a treatment/education plan for each child and conducts treatment sessions. Those with VCO have their sessions supervised while they are conducting them; those with TCO will have a monthly videotape of their sessions analyzed and discussed over the telephone. Special education professionals learn to apply Miller Method strategies in the classroom.
Written Examination: At the end of the 50 sessions, each trainee is given a series of searching questions about the children with whom they have worked. On successful completion of the examination, certification as Miller Method® Therapist (if a clinician) or Specialist (if a special educator) is awarded by the Language and Cognitive Development Center.
Authorized Miller Method® school programs are defined as those which have a) a certified Miller Method Specialist or Therapist on staff, or b) an ongoing consultative relationship (usually via videoconferencing) with senior staff from the Language and Cognitive Development Center. Programs which do not meet this criteria may not present themselves to the public as Miller Method programs.